Why Choose Salus Training
Our team of dedicated educators will guide and facilitate you through your training experience. They are all expert in their fields and have many years of training and practical experience. You can be assured you are getting the very best in practical knowledge.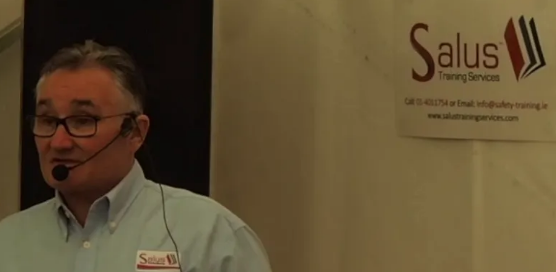 Tom Browne MD has a very broad level of experience in a number of fields since the mid 70's and has written a number of Bespoke courses for Advanced Protection of Underground Assets, Safe Loading and Unloading of Vehicles, Traffic Management Design which are all LANTRA accredited. Tom's vast experience in the USA, Australia and a number of other countries is reflected in how training is delivered at Salus.
Years of Experience
Salus was formed in 2005 lending from over 30 years experience during this time we have been involved in the development of the Approved Code of Practice for the "Avoidance of Danger from Underground Services" giving rise to the inception of the current "Location of Underground Services" CSCS course required under the Construction Regulations. Tom also co-wrote the course.
Further to this Tom wrote the course "Protection of Underground Assets" which is Lantra approved and has received an award through the Construction Industry Federation, Innovation in Safety Products and services. In addition, Tom wrote a Traffic Management Designers course which is also Lantra approved.